WarpDriven Visually Similar Recommendation System is an innovative and cutting-edge AI-based solution designed to provide seamless and highly accurate product recommendations by identifying and analysing visual features in images.
It's an innovative solution designed specifically for websites selling apparel, home & furniture and so on products. In these industries, products often cannot be accurately described by parameters alone, and require visually appealing images to showcase the true essence of the product.
To cater to the unique requirements of these industries, Warp Driven has pre-trained specialised industrial models for both apparel and furniture sectors. By utilising our visually similar recommendation system, you can ensure that your customers are presented with highly relevant and visually appealing product recommendations, increasing the likelihood of generating more sales and enhancing customer satisfaction.
Reorganise your website today with WarpDriven Visually Similar Recommendation System and experience the benefits of a more streamlined and visually engaging shopping experience for your customers.
Key Features 🌟
🔹 Image Recognition: Our AI analyses product images to identify similarities amongst them, leading to an enhanced visual search.
🔹 Advanced Visual Metrics: The system captures various visual features such as colors, textures, shapes, and styles to find the best matches.
🔹 Deep Learning: WarpDriven's neural networks are trained on vast and diverse datasets, ensuring accurate and relevant recommendations.
🔹 Real-time Recommendations: The system offers real-time suggestions to help users discover visually similar products instantly.
🔹 Cross-category Matches: It finds relevant results across various product categories, enhancing user experience and offering diverse suggestions.
🔹 Easy Integration: WarpDriven can be easily integrated with your existing e-commerce platform, ensuring a smooth and hassle-free experience.
Benefits 🏆
➡️ Improved User Experience: With visually similar recommendations, customers enjoy a superior and personalised online shopping experience.
➡️ Increased Conversion Rates: Relevant product suggestions help users find what they're looking for, driving higher conversions and sales.
➡️ Enhanced Customer Retention: By providing tailored recommendations, the system promotes customer satisfaction and fosters brand loyalty.
➡️ More Efficient Stock Management: Insights on customer preferences can optimise inventory planning and management.
Versions
There are 2 versions for WarpDriven Visually Similar Recommendation System:
Basic version (for new or low cost websites): Mainly using Visually Similar Search and NLP technology without user behaviours tracking, which means for all users would see the same recommended results for the same product.

Pros: Light visually similar recommendation system with low cost;
Cons: No personalised recommendations
Advanced version (for most websites): Mainly using Visually Similar Search, NLP technology and user behaviours tracking, which means for every user would see the different recommended results for the same product.

Pros: Personalised visually similar recommendations;
Cons: higher cost
Gallery
1. Visually Similar Recommendation Widget on product detail page
Show visually similar items on the bottom of the product detail page.
2. Discovery View on product list page
Show visually similar items on the followed windows for the clicked product on product list page including category page or search result page.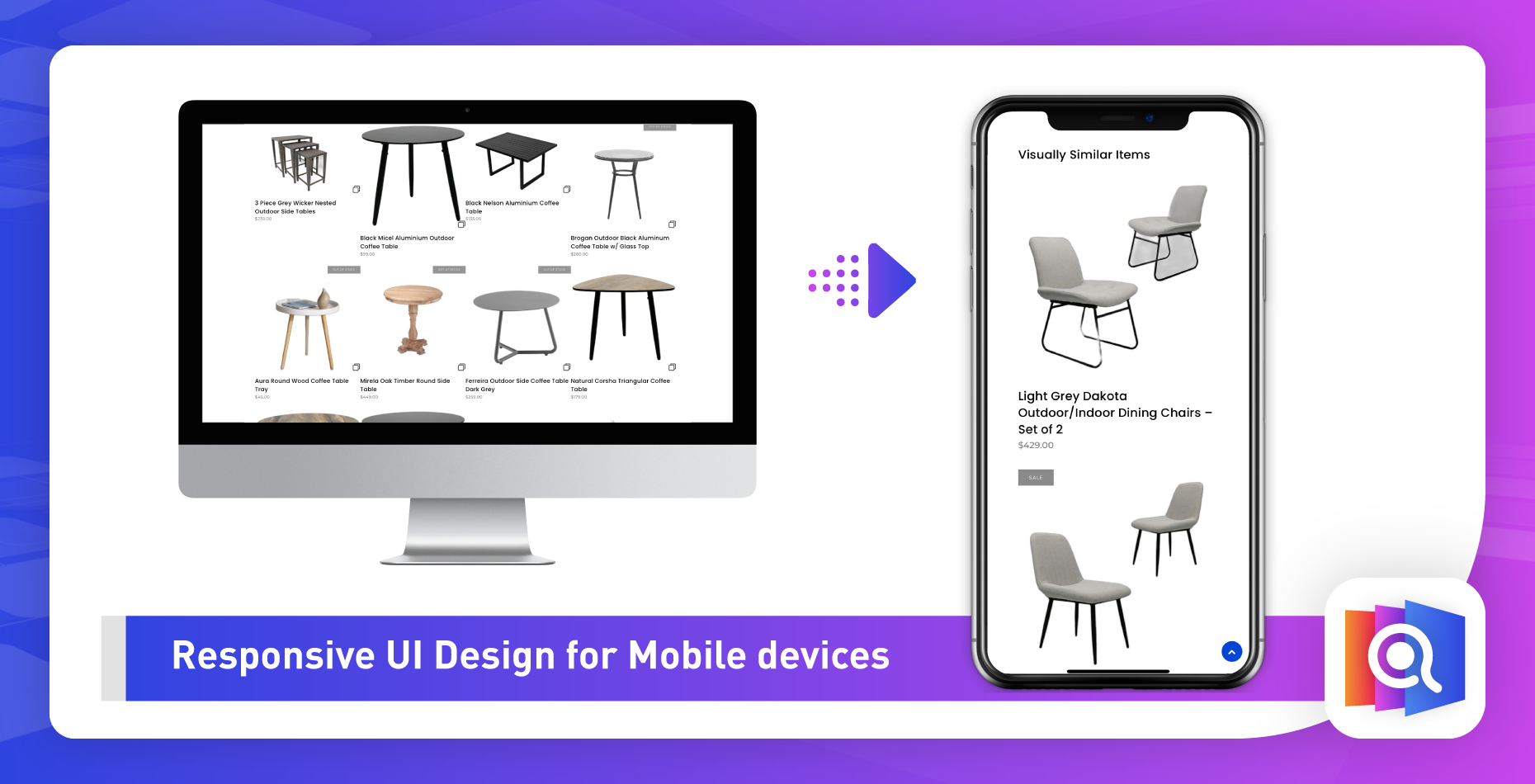 We support next eCommerce platforms for direct integration:
We also support Customised integration like App, websites in other platforms or customised etc.
Development document: https://warpdriven.github.io/vsr-rest-api-doc