Visually similar search is a powerful tool that allows users to search for products based on a specific image. The technology uses machine learning algorithms to recognise visual features, such as shape, color, and texture, to provide more accurate search results. This type of search is especially useful for websites that sell products that are not easily describable using natural language, such as home and furniture, apparel, and more.
The technology is easy to use for any website, even those with low traffic, and offers results that are consistent across product searches. In addition, the visual search algorithms of Warp Driven are tailored to all kinds of different industries, meaning that each product will be recognized accurately with pre-trained industrial models. This level of accuracy and consistency makes it easy to find exactly what the user is looking for.
1. Visually Similar Search Widget on product detail page
Show visually similar items on the bottom of the product detail page.
2. Discovery View on product list page
Show visually similar items on the followed windows for the clicked product on product list page including category page or search result page.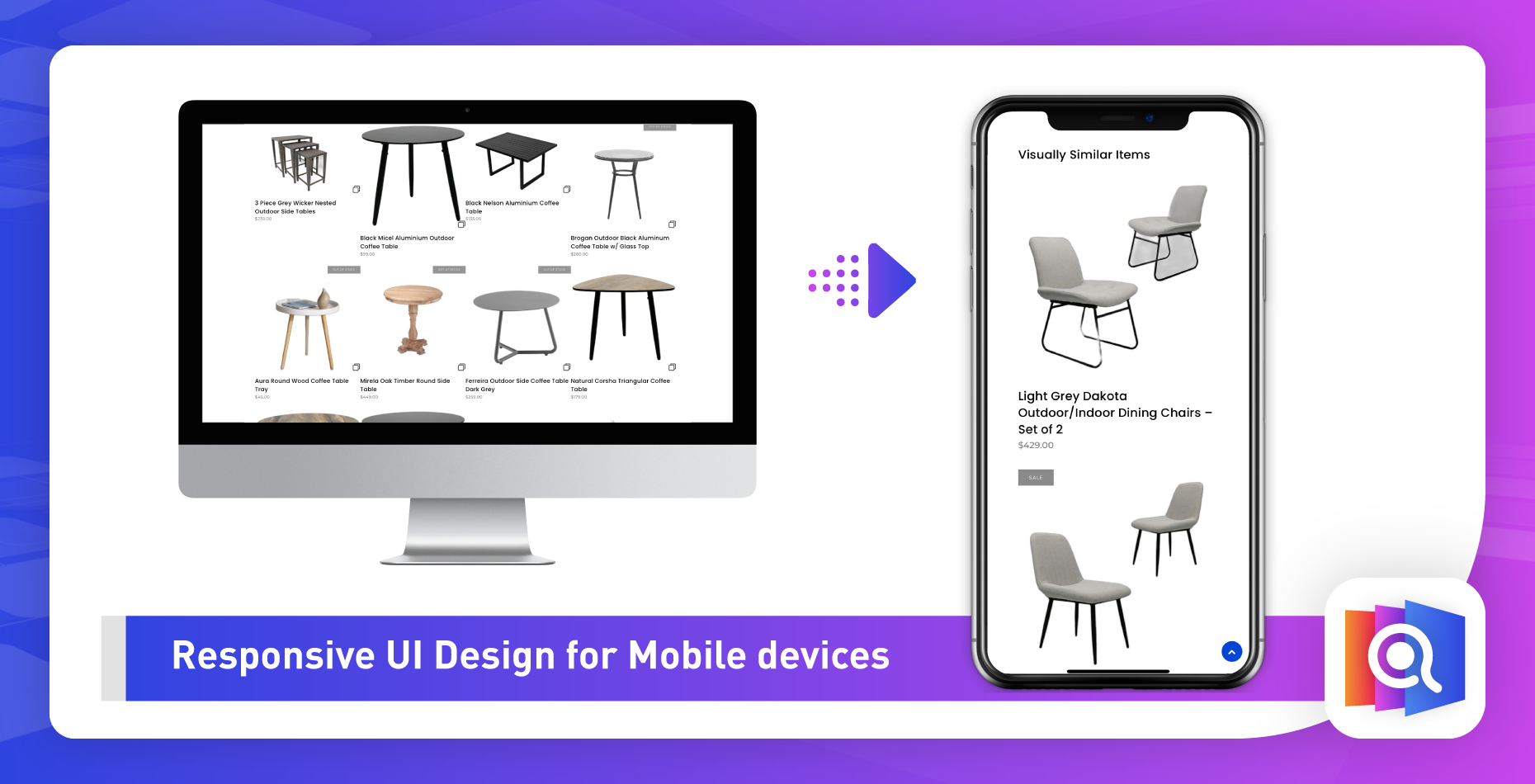 We support next eCommerce platforms:
Shopify
Customised UI for all kinds of websites. Contact us